Grace Edgar
Consultant
MPhil Economics at Cambridge; BCom Economics & Finance at Melbourne (Australia)
Joined 2 years ago
Since joining FTI Consulting, I have predominately worked in EFC's Economic Regulation practice.
This has involved working with clients across the energy, telecoms, airports, and payments sectors on a wide range of regulatory issues. The nature of my work across these sectors has been broad: I have undertaken quantitative modelling and analysis, helped to produce strategic responses for submission to regulators, and facilitated effective stakeholder engagement. I have enjoyed the breadth of work and the opportunity to engage first hand with clients on a multitude of issues.
I am currently studying towards the ICAEW Chartered Accountant Qualification. I have completed the Certificate and Professional Levels and am currently studying towards the final Advanced Level. I have already found that this knowledge assists me in my project work and look forward to completing this qualification.
Case study: Analysis of electricity interconnector investment options in Australia
Background to the project
Electricity interconnectors are links that allow electricity to be transferred across borders. They have the potential to reduce consumer bills by enabling electricity to be generated in areas where it is cheaper to do so and transported to areas where it is comparatively more expensive. In the context of Australian policymakers' growing desire to mitigate energy price increases, the Australian Energy Market Operator published its Integrated System Plan that identified interconnector investment between states to be beneficial.
FTI was commissioned by the electricity transmission network service provider in New South Wales to examine how future investments in interconnectors would impact consumer prices. We used specialist software based on a detailed representation of the market supply and demand fundamentals to model the market outcomes at an hourly resolution for the period 2020 to 2040. Based on this, we estimated the amount of consumer price benefits arising from different combinations of upgrades and new links.
Our report helped the transmission operator in New South Wales to engage with the Australian energy minister, Energy Security Board, and other stakeholders to explain the benefits to consumers from increased interconnection.
My role
I was responsible for evaluating the impact of various options for interconnector investments in the National Electricity Market on the capacity and generation mix, electricity prices and consumer welfare. This involved developing scenarios of different interconnector investments to test and then analysing from the specialist software to calculate the consumer benefit of interconnector investments over the next 20 years.
Specifically, I compared the electricity price change as well as the amount of consumer benefit between 2020 and 2040 in the scenario where five new interconnector investments are undertaken against the counterfactual that none are undertaken. This analysis showed a material decrease in electricity prices and significant consumer benefit, which supported the case for additional interconnection. I was also responsible for preparing materials outlining the results and presenting this to the client in weekly update calls.
This project challenged me to take a 'big picture' view of the electricity market and think critically about how different variables interact and ultimately impact consumers. It was also very rewarding to see my work presented in Australia in front of key stakeholders and to know that it is playing a significant role in shaping the future of the Australian electricity market.
Paul Tao
Consultant
MSci Natural Sciences at Cambridge
Joined 2 years ago
Joining EFC has enabled me to continue developing the creative and analytical skills from my science degree and apply them to a diverse set of business challenges in the real world.
Having come from a background outside economics and finance, I was initially worried that I would feel out of my depth working at FTI Consulting. However, I found that the firm actively recruits graduates from across the academic spectrum, and many of the partners have STEM degrees. The firm's sponsorship of me through the CFA qualification, and the abundance of internal training, have enabled me to grasp more technical aspects featured in economics degrees.
In my two years here, I've appreciated the diversity of the projects we work on at FTI Consulting. Over this period, I have valued a football club, forecast the energy output of a solar farm, assessed the commercial viability of a start-up bank, and more – all as part of small and supportive project teams!
Working in a legal context, as we often do, brings unique challenges and opportunities. Seeing how high-profile, high-stakes and highly confidential disputes work, and being intimately involved in trials, is always an engaging experience. I find that knowing our work will be reviewed in detail and potentially challenged by other experts in the field, rather than filed away and ignored, results in a rich sense of fulfilment.
Outside business, the firm regularly partners with charities, donating time, money and expertise to support the likes of disabled children and local students. There's always a run, a race, or some other rally going on around the office, and everyone is encouraged to get involved – my personal highlight being organising a sports-themed dress-up day that raised over £1,600 for bowel cancer research!
Case study: Discovery of fraud following the acquisition of a pharmaceutical company
Background to the project
After the acquisition of a smaller European rival, the management of a large US pharmaceutical company discovered that their new purchase had been engaged in fraudulent accounting and business practices. The buyers claimed losses from the sellers under European law, and EFC was engaged to determine the value of the damages suffered as a result of the alleged fraud.
The challenge of the project lay in assessing the true value of the fraudulent company at the time of the transaction, relative to the value of an apparently "normal" firm that the buyers believed they were purchasing. Even if the profits are the same, there is a difference between the value of an honest, transparent company compared to an identical one engaged in fraudulent schemes to exaggerate earnings and mislead investors. The team at FTI Consulting was responsible for working through nuances such as these, quantifying them, and explaining the issues in court.
My role
We valued the fraudulent company using several methods, including a discounted cash flow (DCF) methodology based on corporate finance theory. This project consisted of an initial phase where we set out our valuation of the company, and subsequent phases in which we reviewed and responded to the other side's expert's report and analyses.
In the first phase of the project, I assisted with building our DCF model, sourcing data from information services like Bloomberg and Capital IQ to inform inputs into our spreadsheets. I also researched the impacts of similar allegations of fraud on values of pharmaceutical companies, leveraging skills from my university degree in reviewing academic databases and compiling relevant precedent cases.
When the project returned for a second phase and I had more experience, I was able to take on greater responsibility and ownership. I led the assessment of differences between our model and that of the other side's experts, calculating the effects of adjusting unsubstantiated assumptions they had adopted. I presented the results to the project team, and drafted my findings as part of the expert report ultimately submitted to the courts.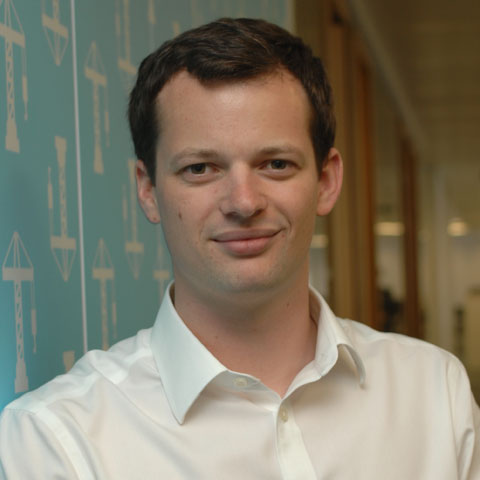 Tom Quigley
Senior Consultant
MPhys Physics at Durham
Joined 5 years ago
After finishing my degree and deciding not to pursue the subject further I was attracted to FTI by the opportunity to use the analytical skills I'd developed on real world business problems, and by the variety of work they did.
When I first joined I was concerned that my lack of economics or finance background would be a disadvantage, but in fact FTI hires graduates from a variety of backgrounds and many of the partners have science degrees. In-house training courses and studying for a professional qualification (I have become a CFA Charterholder, supported by FTI) have helped me bridge the gaps in my knowledge. I have also found that people are patient and happy to take the time to explain concepts I might not have encountered before.
In my five years here, I've worked on a wide variety of cases including advising regulators and regulated businesses, econometric analysis, business valuation and energy industry disputes. As I have become more senior, I have enjoyed the opportunity to manage junior staff, take more responsibility for my projects direction and more directly engage with the client. It is rewarding when you come out of meetings with clients and you feel like they have taken your advice on board. Especially so when they have challenged that advice and asked tough questions, but you were able to respond to their concerns.
I've also been able to use my skills to give something back. FTI works with the charity Pro-Bono Economics to help charitable organisations with analytical or economic problems as a volunteer. Through them I have worked with the Royal Institution to investigate what it can do to drive public engagement in the sciences.
Case study: Damages as a result of a wrongful injunction in the Pharmaceutical industry
Background to the project
A global pharmaceutical company which specialises in manufacturing generic products had tried to launch a generic version of a popular prescription painkiller in the UK market which had the opportunity to provide the NHS significant savings.
However, they were prevented from doing so by the company which held a patent for the product. Who obtained a high court injunction preventing our client from launching its product for 6 months. The generic manufacturer challenged this injunction and, after a Court of Appeal hearing, it was found that their product did not infringe the patent. As a result, they were owed damages by the patent holding company.
An EFC Expert was asked to provide independent expert evidence to the Court as to the damages suffered by the generic manufacturer as a result of the delay in launching their product. This task was complicated by the fact that the patent holder had used the delay to launch their own competing generic and had got "first mover advantage" in the market.
My role
As a Senior Consultant you are the bridge between the high-level conceptual thinking and client management done by more senior managers and the fine detail of the work being performed by Consultants on project. This requires combing the ability to see the big picture along with a strong attention to detail.
On this project I was involved from the very earliest stages of the project, meeting with the client along with the Expert to understand the issues, considering what our approach should be and what information would be required for our analysis. Having agreed on an approach, I delegated discrete parts of the analysis to the junior team, reviewed and provided feedback on their work. I then wrote this analysis up into a first draft of our report to the Court, incorporating feedback from more senior managers and the Experts.
Once the case reached trial, I attended Court to hear the evidence and had to respond to questions from the legal team on the fly as they arose from things people said in the witness box. I also assisted the legal team with what questions they should ask of various witnesses.
Andrew Chin
Senior Consultant
MSc Finance at Imperial College London; BSc Economics at Warwick
Joined 3 years ago
I've been working in EFC at FTI Consulting for three years, and what I've most appreciated is the ability to work across a wide range of topics and industries.
My experience has ranged from valuing music rights for songs played in live music venues in East Asia to evaluating the impact of electricity interconnector investment options in Australia. When I first joined EFC, I started by working predominately on disputes, while more recently I have done more economic regulatory projects. I have found that generally EFC tries to accommodate what type of work you would like to do.
In those years, as well as working across different industries, I've built up a number of skills: on some projects I've built complex financial models, while on others I've focused on writing reports and responding to arguments in legal disputes. In some I've had to present to large groups of stakeholders or explain complex issues directly to the client. The expectation at FTI Consulting is that you'll progress every year, and I feel that I'm pushed to take on more responsibility all the time.
My managers constantly encourage me to think critically about new conceptual problems, rather than continually reapplying past analysis. Each problem we tackle is different and requires us to develop new frameworks, make judgements on what evidence is needed, and structure convincing arguments. As I've gained more experience, I have been able to take more responsibility for the direction of the project and how we are going to approach the problem. For example, on a recent project with a European transport regulator, I decided on the structure and wrote the majority of the final report.
Case study: Advising a bidder for a European rural broadband roll out plan
Background to the project
In 2010, the European Commission set out ambitious targets for universal coverage of high-speed broadband. In response to this, a large European country set up a Rural Broadband Rollout Plan to support the deployment of fibre broadband infrastructure to homes not covered by commercial deployments, with the objective of finding a private sector operator to design, build and operate the network. The Member State ran a competitive tender to find a partner to deliver this network.
EFC advised one of the bidding parties, offering support in a range of areas, including forecasting commercial revenues for the project, advising on the design of the contractual framework, supporting the bidder in negotiations with the state and providing the commercial due diligence report used to engage private investors in the project.
We also worked closely with FTI Consulting's Corporate Finance practice who used their industry expertise to help develop key assumptions used in the bidder's financial model.
My role
I was responsible for a large spreadsheet model that forecast the revenues the bidder would be expected to earn over the period of the contract. This model used demand projections, forecasts of expected population growth, and predicted regulatory prices to estimate the revenues from multiple broadband products the bidder planned to offer consumers over several decades. I constructed the model and, as the project progressed, I added multiple scenarios and dashboards to present the results to the client.
I was relied on by the rest of the team to explain the mechanics and results of the model I had built to key members of the client team. I also travelled to Europe on a number of occasions with the team to present our findings (including the forecasts I had produced) to the bidder and to the government of the Member State.
Kamila Rogic McLean
Consultant
MSc Economics at UCL; BA Economics, Political Science & Mathematics at McGill (Canada)
Joined 1 year ago
Having worked in international trade advisory after my undergraduate studies, I went back to university to do a master's in economics. I was drawn to EFC by the opportunity to apply my background to more quantitative projects for a range of clients across different industries and geographies.
One of the things I enjoy most about EFC is that it gives me the opportunity to work on different types of projects in a variety of contexts. In my first year in EFC, I have already worked on estimating the damages in a dispute in the mining industry, winding down a brokerage firm's equity trading desk and advising a client about potential fraud based on our analysis of currency markets.
I have found that whether your background is in economics, finance or a different discipline, you will be able to valuably contribute to projects and develop your skills and interests from your first day. EFC supporting me in studying for the ACA, both financially and with time off to study, has helped significantly.
FTI also organises training for staff at all levels that covers other skills such as building financial models and writing for business.
There are also ample opportunities to get to know your colleagues better outside of working hours, such as regular social events, an annual EFC retreat (two days somewhere warm), and FTI-wide fundraising and volunteering. So far, I have participated in our corporate social responsibility program "Experts in Schools" which involves teaching local students about how the economy works and how to spot fake news. I have also helped raise money for our charity of the year by organising a cactus sale.
Case study: Breach of an agreement to purchase a Korean shipping company
Background to the project
Our client – an international investor – publicly expressed interest in selling one of its investments, a shipping company. Following a bidding process, our client entered into an agreement to sell its shares in the shipping company to a private equity firm. The shipping company included both a profitable business and its loss-making subsidiary, which the PE firm intended to turn around.
Before the transaction was meant to occur, the PE firm pulled out. A tribunal found that this refusal to complete the transaction was a breach of the contract.
We were asked to value our client's losses as a result of the PE firm pulling out of the deal. To do this we compared the current financial position of the client with what would have happened had the deal been honoured. Part of this was assessing how the value of the shares in the company being sold changed between the date of the agreement and the date the sale would have occurred.
My Role
This was the first project I was able to work on from start to finish. This let me be a key member of the team and contribute to all stages of the project. I researched the Korean shipping industry, including market conditions and public policy. I then analysed the company's financial position and used services like Bloomberg to obtain data on the market and competitors. Finally, I drafted sections of our report based on the research I had prepared.
My analysis included looking into key assets and liabilities of the different companies to form our understanding of their financial positions. The company had a very complicated structure, and it was interesting to see the things I was learning as part of my ACA used in a practical context.
I worked closely with the expert, project manager and another consultant to put together the valuation evidence and effectively express our conclusions in a report for the tribunal. Working on the project from the beginning allowed me to take on more responsibility which was a fulfilling experience so early in my career at FTI.